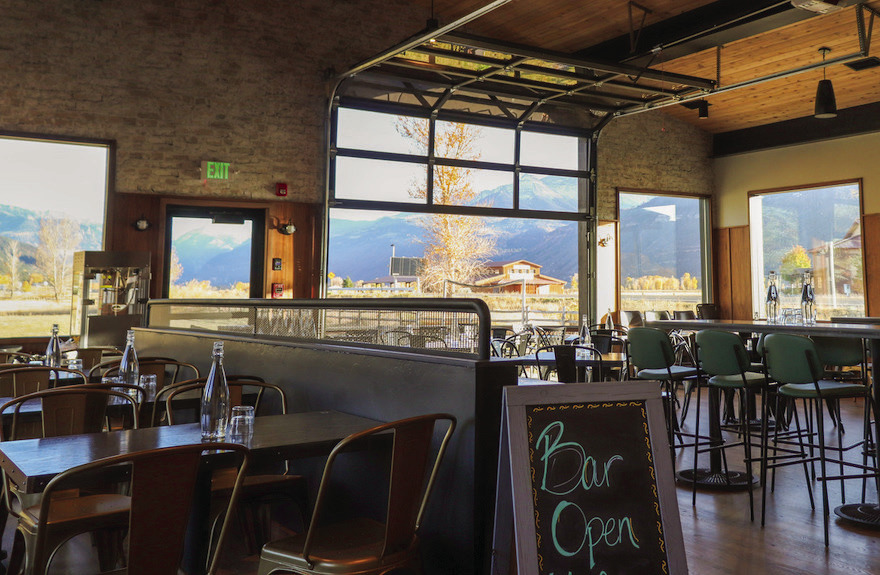 A new place for locals, tourists to mingle
Million Roadhouse bar and restaurant opens in Ridgway
When Telluride-based Realtor and developer Ben Jackson and his ownership group first set out to buy a hotel within an hour from world-class skiing, their search took them all over Colorado, from Gunnison to Idaho Springs to Vail.
It turns out they only needed to look just down U.S. Highway 62 for the perfect opportunity.
Since acquiring MTN Lodge in 2021 for nearly $8.9 million, Jackson and his partners have transformed Ridgway's only conventional hotel, formerly known as the Ridgway Lodge & Star Saloon. That includes opening a new bar and restaurant, The Million Roadhouse — named after the Million Dollar Highway — atop the former indoor pool.
"People told me, people told (MTN Lodge manager Chris Wisocki) that we were crazy that we were going to get this done in under two years. And we did it in 10 months," said Jackson, who also developed Ridgway Business Park and River Park subdivision. "It just feels good that we accomplished what we set out to do within a timely manner at this moment with local contractors."
Leaning on Wisocki's experience as a fourth-generation restaurateur, Million Roadhouse offers a variety of "elevated comfort foods" featuring flavors from Latin America to Asia alongside familiar American fare.
The menu offers a range of appetizers, including a guacamole molcajete, Szechuan green beans, Korean short ribs and Mexican-style shrimp cocktail.
For the main course, options include six burgers and sandwiches, various salads, boneless and bone-in wings, elk chili, gaucho steak frites and jerk smoked chicken. Additionally, there are three meals for children under 12, including a cheeseburger, steak with vegetables and chicken tenders.
"We don't want anybody to be intimidated or anything like that. It's meant to be a locals and family place first," Wisocki said. "We want everybody to be able to mingle at the same place and have a great time because the tourists love talking to locals and locals love talking to the tourists, and that's a very positive thing. I think that's really important: to have a place of camaraderie where everybody hangs out."
Food prices range from $11 to $27, with most appetizers and entrées costing $15 to $19. At Million Roadhouse's full-service bar, customers can choose from 17 different mixed drinks, 28 wines and 25 beers, eight of which are on tap. Mixed drinks and glasses of wine run from $10 to $20.
When Million Roadhouse is fully operational, happy hour will feature half-off mixed drinks, wine and tap beer Monday through Friday from 2 to 5:30 p.m. and 9 to 11 p.m. It will also offer bottomless Bloody Marys and mimosas every day from 11 a.m. to 2 p.m. with a qualifying food purchase of more than $12.
To order food and drinks, customers must visit the front counter or scan a QR code at the table since Million Roadhouse is a hybrid-service establishment. From there, a team member brings the food and drinks directly to the corresponding order or table number. Guests and locals can also order online and pick their food up at the counter or via curbside service.
In the main lobby, MTN Lodge also offers French press coffee, breakfast burritos, avocado toast and fresh-squeezed orange juice, among other items, at its Basecamp Provisions store. Basecamp Provisions is open to guests and the public from 7 to 11 a.m.
Jackson and Wisocki said they plan to offer live music across a broad range of music tastes in MTN Lodge's undeveloped lot in the future.
Million Roadhouse is located at 373 Palomino Trail in Ridgway. The bar opens at 4 p.m. daily, and the restaurant is open Tuesday through Saturday starting at 4 p.m. Closing times are currently variable.
Customers can call 970-585-8125 or visit millionroadhouse.com for more information.