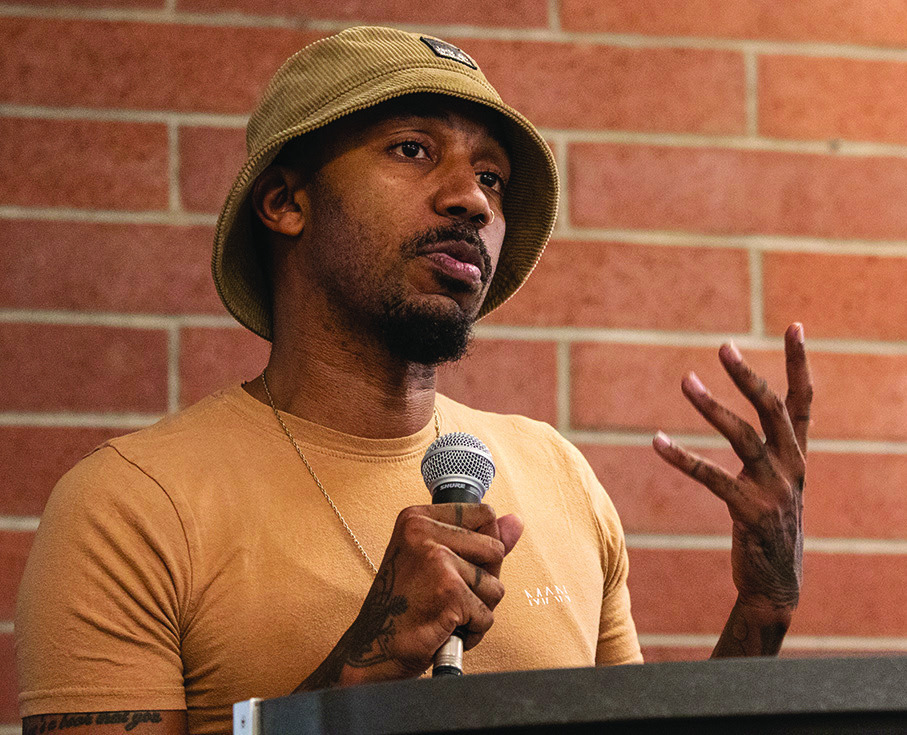 George M. Johnson speaks about censorship in Ouray
PRESERVING INTELLECTUAL FREEDOM
The Ouray Public Library brought the author of "All Boys Aren't Blue," currently the second-most banned book in the nation, to speak on Friday.
The book, which is a coming-of-age memoir of Johnson's experiences growing up Black and queer, has been widely challenged. Johnson's presentation focused on censorship and attracted a room full of attendees, including students from Ouray and Ridgway high schools.
After the presentation during a Q&A, Ouray school students asked Johnson, "How dangerous is banning books in our society?"
"It's one of the most dangerous things because we know where it leads," Johnson replied. "If you know your past, you kind of know where your future is going, right? We know that, for a fact, that was one of the first signs of authoritarianism and fascism. It was one of the first things the Nazis in Germany did during the Holocaust … they burned the books."
Regarding book bans, Johnson encouraged the community to step up and preserve intellectual freedom and fight censorship.
"Fighting book bans can't just look like the authors. It can't just look like librarians. It can't just look like teachers. It has to be by the community."