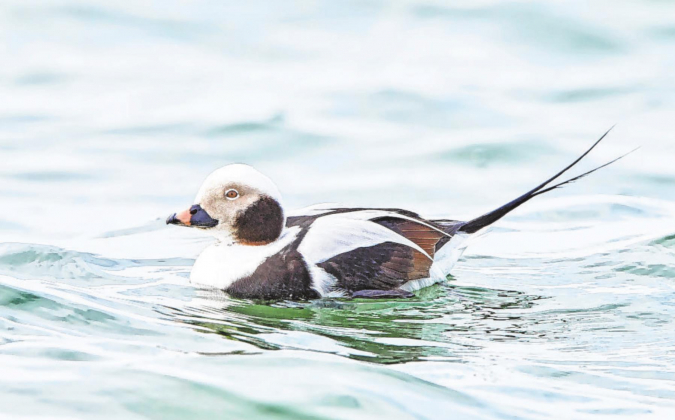 A new duck species for Ouray County
Water is the most
Important element
For life
– Anonymous
Don Marsh, an excellent local birder, was out birding at the viewpoint near the marina in Ridgway State Park on Nov. 17 when he spotted a large raft of approximately 150 mixed ducks that could be seen from far away.
Within the group, he was unable to identify a light grayish-brown duck. He wanted a better look, so he carried his camera and scope up the Enchanted Mesa Trail more than two miles.
After hiking to that vantage point, he was able to...